#PerrysCares

---
Upcoming Events:
Eader Elementary Fundraiser – Thursday, January 25 from 11:00 AM – 8:00 PM
---
We were honored to host a fundraiser for our dear friend, Julie Leal (Humphrey) on Saturday, March 20, 2017. Unfortunately that night, she passed away. She will always be in our hearts. Donations can still be made through Julie's GoFundMe page.
Julie, a graduate of Rosary Academy '86, was first diagnosed with Melanoma nine years ago, when she was pregnant with her beautiful twin boys, Marcus and Daniel. The Melanoma was surgically removed and she was doing well until she had a recurrence in 2013, this time with eight lung nodules. She began daily treatment which had been very successful.
However, life for Julie and her family changed dramatically on Tuesday February 28, 2017. Julie began experiencing visual changes followed by a seizure. They soon learned that Julie had five brain tumors, one of which was bleeding. They were shocked to realize the Melanoma had spread to her brain (Melanoma with Brain Metastases). Urgent Neurosurgery was successfully performed on Friday March 3 to remove the largest bleeding tumor, yet 4 smaller brain tumors remain.
Julie, a wife, mother, daughter, teacher and dear friend, has touched many with her smile, kindness, joy and brightness. We are here to share in her determination and strength and tackle this fight.
Proceeds from this fundraiser will help with the mounting medical bills as Julie is facing months of treatment ahead and the financial burden can be significant, despite insurance. Julie continues to work every day with Neurosurgery, Oncology, Physical Therapy, Occupational Therapy and Speech Therapy and is making remarkable progress. Your continued love, prayers, encouragement and ANY financial support that you may be able to contribute are greatly appreciated to help Julie, David, Marcus and Daniel on the difficult journey ahead. God bless.
---
We're proud to have been a part of such a successful beach clean up! 213 volunteers collected 255 lbs of trash including 2 lbs. of cigarette butts and 68 single-use plastics bags!
---
Other organizations we have supported in our community: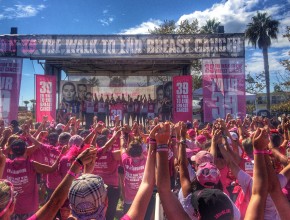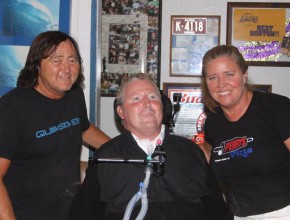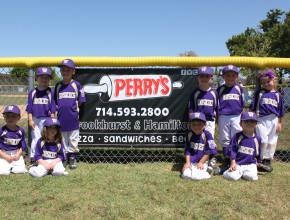 ---
CONTACT US
(714) 593-2800
info@perryspizza.net

ADDRESS
21411 Brookhurst Street
Huntington Beach, CA 92646
(714) 593-2800
HOURS
Sunday-Thursday 11am – 10pm
Friday-Saturday 11am – 11pm